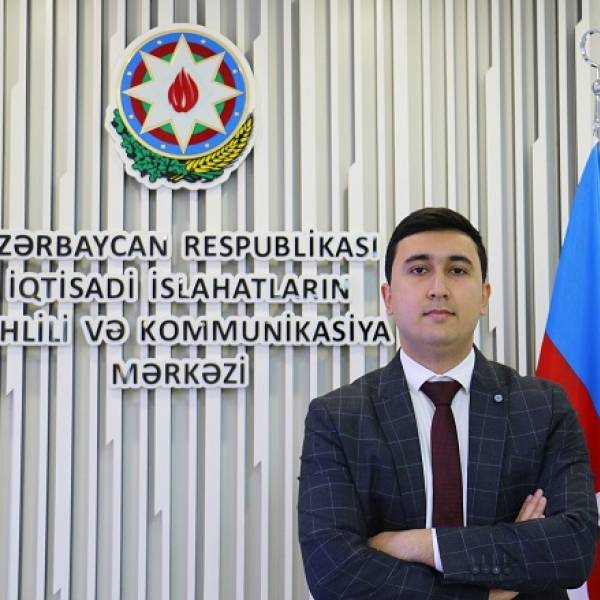 He was born on March 9, 1997 in Baku.
Education
In 2014-2019, bachelor's degree at the faculty of International Relations of ADA University.
In 2019-2021, master's degree in Public Administration from ADA University.
Since 2021, he has been studying for a doctorate at the Faculty of General Economics at the International Master's and Doctoral Studies Center of Azerbaijan State University of Economics.
Pedagogical activity
He is author of scientific and publicistic articles, including the topic "Public-Private Partnership in Azerbaijan in the context of preferential apartments".
Labor activity
In 2017-2019, he worked at the Exams department of "British Council" in Azerbaijan.
In May 2019, supervisior at the Association of Football Federations of Azerbaijan (AFFA).
In July 2019, manager at the European Youth Olympic Festival.
In 2019-2020, technical clerk at BP Supply Base of "Bosshelf" LLC.
In 2020, junior analyst at UEFA.
In 2020, junior analyst and analyst at the Strategic Planning and Development department of the Center for Analysis of Economic Reforms and Communication.
He was a strategic planning and development manager at the Center for Analysis of Economic Reforms and Communication. After the structural reforms in February 2023,  he is acting head of the Turkic World Research Center of CAERC

He conducted trainings on the development of personal qualities in Turkey, Germany, Romania and Azerbaijan.
He is fluent in Azerbaijani, English, Turkish, as well as Romanian and Russian at A1 Level.
He is married.